Collen Aktiebolag Charity Cycle
On June 9th the Collen Aktiebolag team and subcontractors embarked on a 67km charity cycle in Sweden to raise money for two local charities. This week Collen representatives visited the Irish Embassy in Stockholm to present the donation cheques to the chosen charities: Vasteras Stadsmission and Sormlands Vastamlands Parasport.
Neil Collen (Chairman), Tom O'Connor (Director Collen AB), Tommy Drumm (Managing Director Collen Construction) and Trish Gillespie (European Support Manager) were joined by Irish Ambassador to Sweden Dympna Hayes, Stefan Isaksson (Chairman, Sormlands Parasport), Carina Andersson (Vice President, Sodermanlands Parasport), Magnus Uhlin (Director Vasteras Stadsmission) and Karin Angus (Enterprise Ireland).
Collen would like to thank our cycle sponsors: Cummings, Danann, DVS, Hanley energy, Jan Janssens /Ensav, Kirby, Salboheds, M&L, STS. Writech, Grange and Crown, and all those who contributed to these two wonderful charities.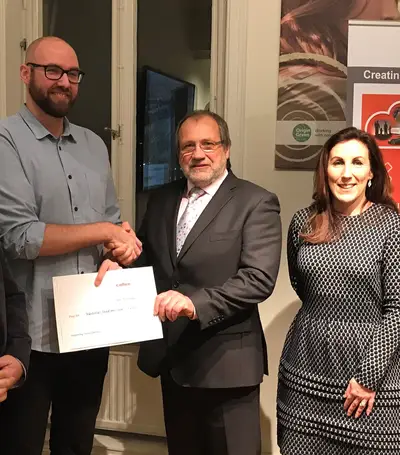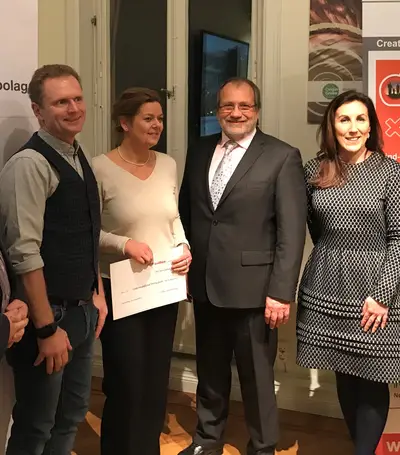 ---
Back to all