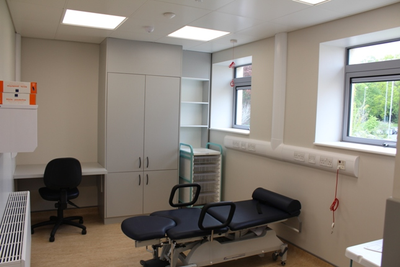 Architect
O' Shaughnessy Architects
Services Engineer
Varming Consulting Engineers
Quantity Surveyor
Brennan Associates
Urology ward upgrade at Connolly Hospital Blanchardstown. 
Connolly Hospital is a university teaching hospital located in Dublin, the hospital provides 24 hour emergency services, acute medical and surgical services, long-stay residential care, diagnostics, psychiatric and support services along with a dedicated urology department. This project incorporated the fit-out of existing offices and storage areas within the existing urology wing of the Connolly Hospital campus. The works area was on the first floor of an occupied three storey building and links two areas of the Connolly wing which were occupied by hospital personnel.  The project included new drainage connections, new floor wall and ceiling finishes, replacement of windows and doors.  Complete strip out of existing services and installation  of new and general hospital services.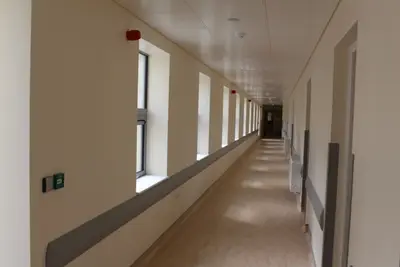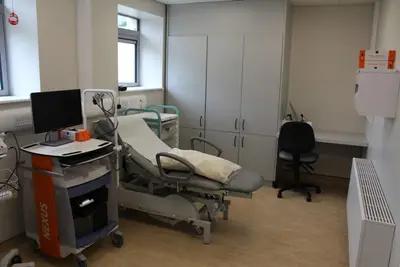 Live operational hospital.
The works were completed in a tight timeframe within a busy operational live hospital campus requiring the works activities and methodologies to take into account the close proximity to patients clinics and wards, administrative areas, laboratories, kitchen and canteens. Stringent dust control procedures were observed, cleaning activities and management of live hospital interfaces were a requirement.