Dublin Airport Simulator Building
Refurbishment of the Dublin Airport Simulator Building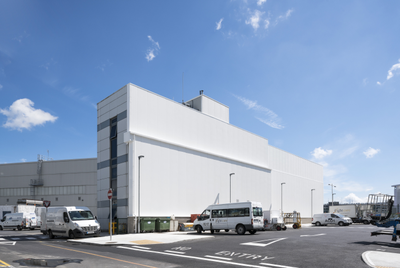 Civil & Structural Engineer
Punch Consulting
Services Engineer
Metec Consulting
Quantity Surveyor
WH Stephens
The Dublin Airport Simulation building is situated  within Dublin Airport close to the busy Terminal One Departure entrance.Phase 1 of the SIM Annex Office project incorporated refurbishment of the interior of the SIM Office building adjacent to the main Terminal building in Dublin Airport. 
Works included: preparation & painting of walls, doors, and public areas to ground, first and second floor, new floor coverings and blinds to the windows, installation of new tea station.  New suspended ceilings were installed. The lift was retested and commissioned, fire protection was completed in accordance with the specification, and new construction openings were formed in the walls to provide access to the warehouse building from the office on the ground floor.  "Soft wall" openings were formed on the first and second floor together with servicing of mechanical systems.  Recertification of mechanical & electrical systems was also completed together with re-lamping and cleaning of fittings.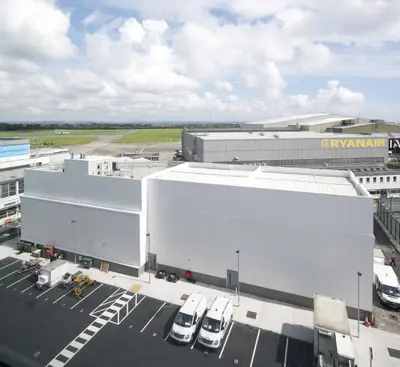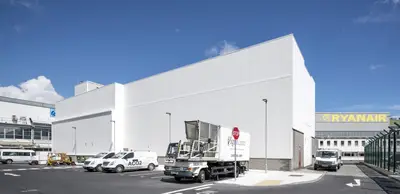 As part of the Phase 1 works, new ground floors were installed within the Simulator Warehouse with new structural steel columns installed. A new concrete mezzanine floor was fitted above the stores and associated foundations for structural stanchions, construction of stores on the ground floor level and installation of VRF mechanical Air-conditioning to the stores were carried out. New cladding was also provided. Civil works included relocation of Airside/Landside fence, line marking and kerb forming including small section of new footpaths.  
Phase 2 involved demolition of existing SIM Tech infill building including asbestos removal. Reinstatement of façade to existing adjoining buildings. A new carpark including attenuation & drainage as well as site works were carried out to previous footprint building. Relocation of airside fence, landscaping and site lighting to public areas. GFA: 1,600m2