Hugh Lane Gallery
Extension and refurbishment works to Hugh Lane Gallery.
Client
Dublin CIty Council
Civil & Structural Engineer
Lee McCullough
Quantity Surveyor
Rogerson Redden
The Hugh Lane Gallery is one of Dublin's major art galleries. 
Housed in a converted Georgian town house, the Client required a major extension to the side and rear to house its expanding collection of Modern Art. Great care was taken as the existing building is a protected structure, as are the adjoining 4-storey Georgian terraces. Works comprised multi-storey over basement extension to the art gallery,  housing a restaurant/cafe, and bookshop. 
Construction of the 3-storey over basement extension was in reinforced concrete with block work infill panels to the rear with a steel framed connection to the existing gallery. Excavation of the basement required significant underpinning of the adjoining properties. The building required a sophisticated air conditioning installation incorporated in the jumbo stud partition walling. The works also incorporated some refurbishment and extensive intervention works to the existing building. Access was extremely limited and necessitated tight scheduling of deliveries and adherence to programme.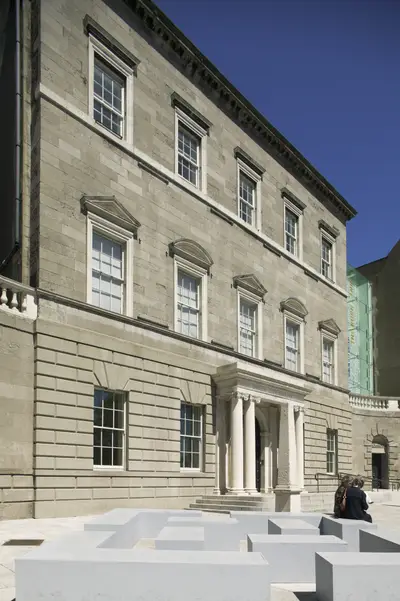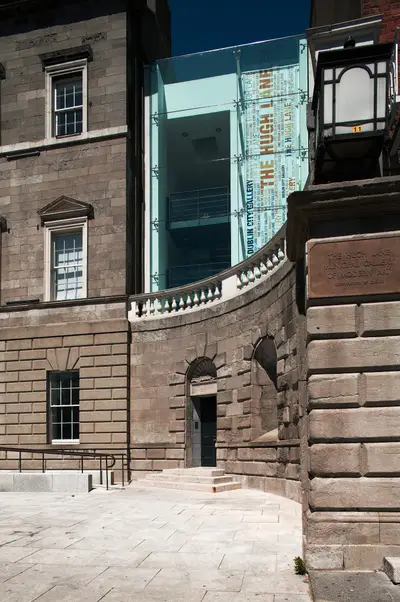 Delivery was completed to programme and budget and the Extension received an OPUS commendation in the Architecture and Construction awards for the quality of its design and construction.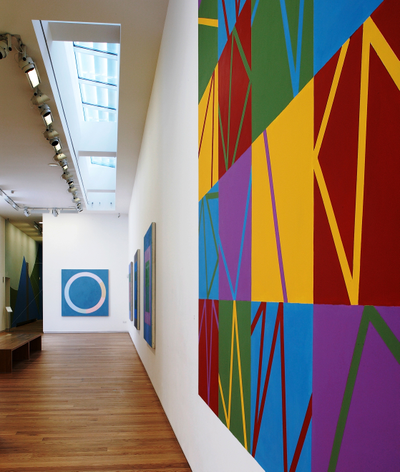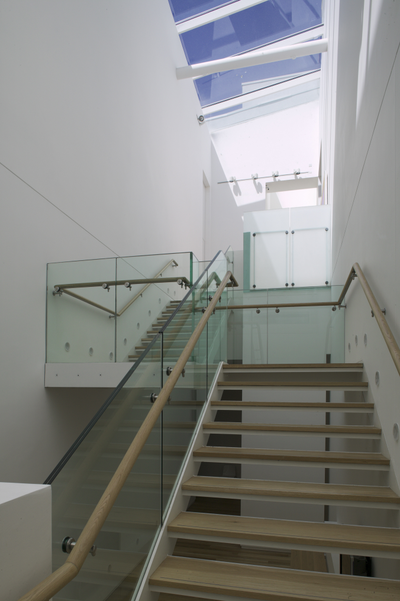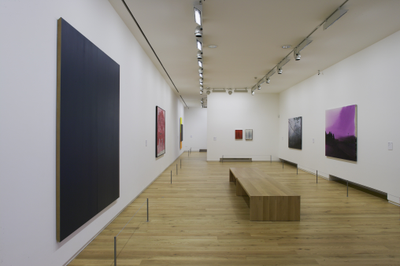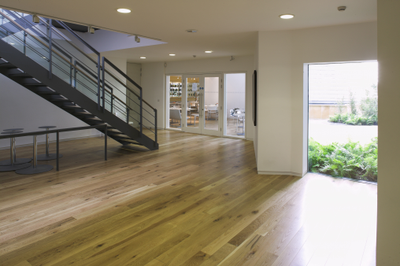 01 / 04
An award winning multi-storey extension to a protected structure. 
Key features of this build include:
01. Refurbishment of a protected structure
02. Large white gallery rooms and a dedicated Francis Bacon gallery room
03. New glazed facade and landscaped water feature 
04. OPUS commendation in the Architecture and Construction awards.