IADT Film School
Construction of a 3-storey state-of-the-art film school.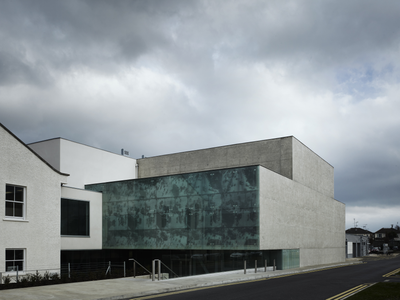 Civil & Structural Engineer
Michael Punch & Partners
Services Engineer
WUG Ireland
Quantity Surveyor
Healy Kelly Turner Townsend
Construction of the National Film School, a three-storey building located within the campus of the Dun Laoghaire Institute of Art, Design and Technology.
The project involved the construction and fit-out of 1500m² of specialist Film and Blue-Screen studios, Radio studios, lecture rooms, and support facilities in a new, state-of-the-art facility that connects with existing studios in an adjacent C19th building – 'The Quadrangle' to form an integrated educational Hub. The highly serviced building involved the integration and co-ordination of significant mechanical, electrical and specialist studio and TV equipment within the proposed structure to provide a TV studio facility that meets the highest international standards in terms of the built fabric, information technology and acoustics.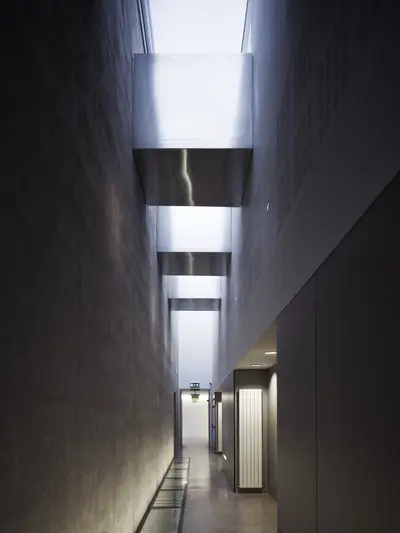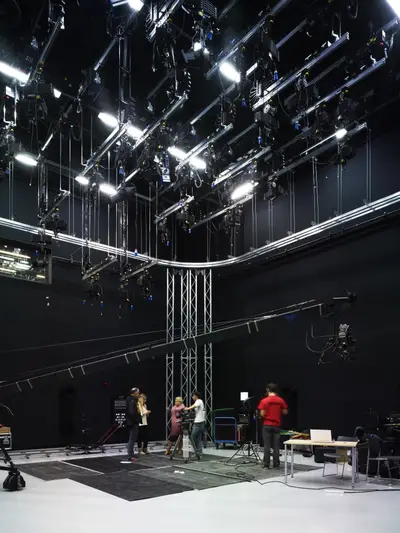 A uniquely designed landscape
A new landscape strategy consisting of a ramped approach and sunken forecourt defines the main entrance where a concrete cantilever forms a generous porte-cochere. 
Printed glass art-work based on early cinematographic imagery contrasts with extensive use of fair-faced concrete to create a unique identity for the NFS within the IADT campus. In 2014 the IADT National Film School won the Irish Concrete Society Award in the Building Category for the use of fair-faced concrete.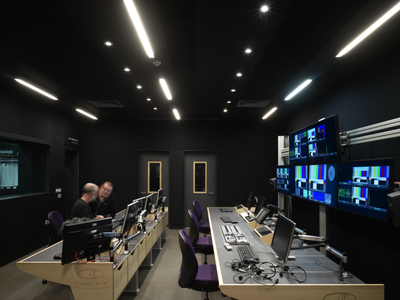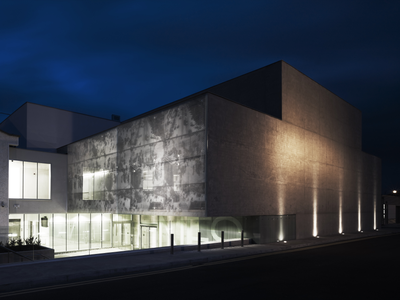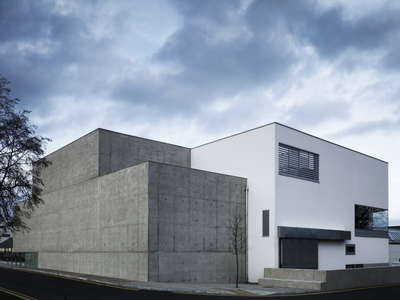 01 / 04
A state-of-the-art education facility. 
Key features of the build include:
01. Award winning Fair-Faced Concrete
02. Printed glass art-work based on early cinematographic imagery
03. Highly serviced building involved the detailed integration and co-ordination of significant mechanical, electrical and specialist studio and television equipment
04. Ultra-modern tv studio and support systems