Lyophilisation Suite
Construction of a two-storey production building to house new lyophilisation suites.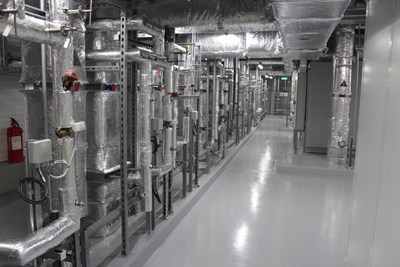 Architect
DPS Engineering
Civil & Structural Engineer
DPS Engineering
Services Engineer
DPS Engineering
Quantity Surveyor
DPS Engineering
Construction of a new two storey building within in the existing pharmaceutical site.
The project comprised the following: New Lyophilisation Suites and associated Cleanroom Support Areas (Classified and unclassified); Lockers and Changing Rooms; Plantrooms; Electrical Rooms; New Pipe-bridge (to connect to existing Facility); Installation of all Plant & Equipment; External works including new Perimeter Access Road: New Surface Water, Foul, Fire Water & Industrial Effluent Drainage Systems. Installation of all Building Mechanical, Electrical and Process Systems including a new MV Switch-room installed within the existing Campus; all underground services including Fire-main, Electrical, Comms etc…; Installation of substantial new Piperack (Approx. 100 lin m) to connect Building 4 with the existing facility including all service tie-ins all completed in an ATEX Zone.