Purification Suite
Construction of a new Purification Suite within a live pharmaceutical environment.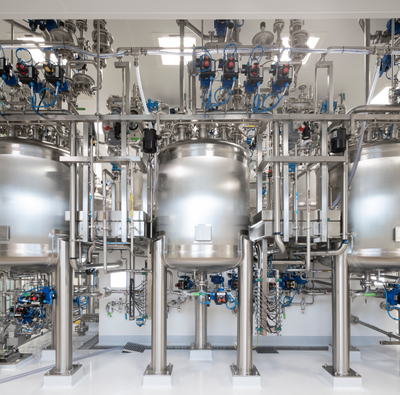 Architect
DPS Engineering
Civil & Structural Engineer
DPS Engineering
Services Engineer
DPS Engineering
Quantity Surveyor
DPS Engineering
This project involved the construction of a new Water Purification Suite within an existing building (Building 4) on the live pharmaceutical site.
The new Purification Suite extends approx. 900m2 over 2 levels and included the following; Production Area; Materials Staging Room; Wash Room; Used Parts Room; Laboratory for In-Process Testing; Control Room all at Ground Level and Plant Room & Technical Spaces located on the first floor.
The Purification Suite design reflects FDA current Good Manufacturing Practices (GMP) and incorporates ICH guidelines to facilitate HPRA registration requirements. All aspects of the facility design and construction considered the Factory Mutual (FM) standards to facilitate FM Global inspection and insurance.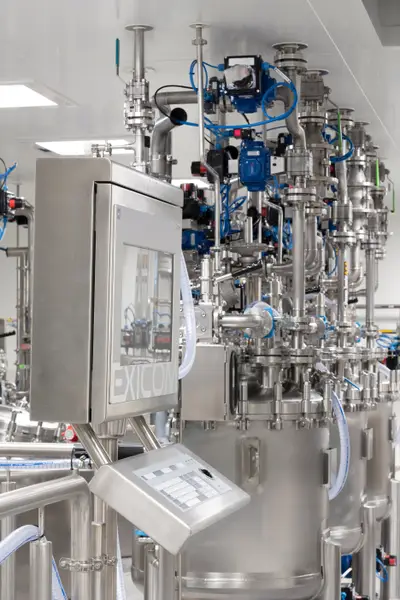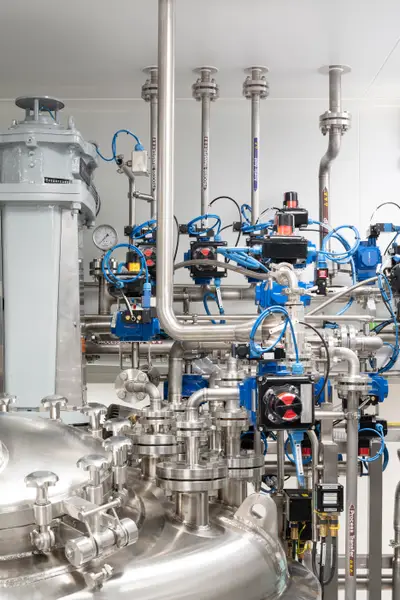 The works included modifications to the existing sub-structures to facilitate installation of new underground Double Contained Stainless-Steel drainage; casting of new Ground Floor Slab; pre-fabrication off-site and subsequent installation of a substantial Stainless-Steel access platform was to accommodate installation of several client supplied Stainless Steel Vessels and other equipment. The First floor Plant area housed new Air Handling Plant and Vacuum Pumps complete with housings, Electrical Panels etc. All works were carried out adjacent to the live Lyophilisation Suite and Plant areas. 
Other works included the temporary removal of cladding on the ground and first floor to facilitate installation of equipment and hook up; all Mechanical, Electrical & Instrumentation installations; Re-location of Electrical and Mechanical services on Level 1 to facilitate new equipment and panel installation; Equipment move-in on the first floor including temporary external equipment loading platform; Significant interventions to the existing Building Fabric to accommodate installation of new Fenestration, Doors, Louvres etc…including structural alterations where required.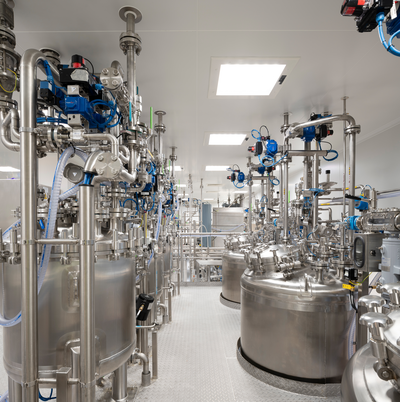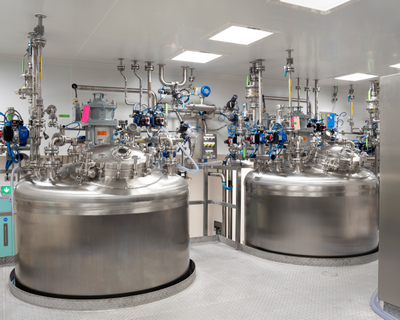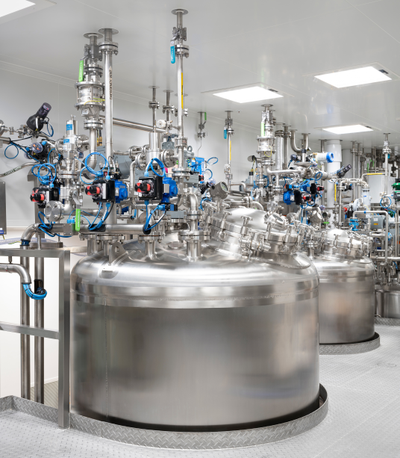 01 / 04