Collen is committed to ensuring a diverse and inclusive workplace, by creating a positive environment where everyone feels valued, respected and included. Diversity is the representation of different people in an organization, inclusion is ensuring that everyone has an equal opportunity to contribute to and influence every part and level of a workplace, and belonging is ensuring that everyone feels safe and can bring their full, unique selves to work.
The Diversity and Inclusion Committee within Collen assists the Board of Directors ("the Board") in its oversight of the implementation and monitoring of the Company's equality, diversity and inclusion strategic goals.
Its responsibilities are:
Oversee the implementation of Collen's equality, diversity and inclusion strategy.

Develop and promote Collen's Equality, Diversity and Inclusion Policy within the organization.

Engage with Collen's employees to inform equality, diversity and inclusion principles.

Monitor and review Collen's performance across a range of equality, diversity and inclusion measures.

Collate and review data relating to equality, diversity and inclusion.

Make decisions and/or recommendations regarding relevant initiatives, policies, procedures as well as resource-related equality, diversity, inclusion matters.
In February 2020, Collen achieved the Bronze Award for Diversity and Inclusion from the Irish Centre for Diversity. As part of this award, the Board and Senior Management Team received awareness training from the Irish Centre for Diversity. From this great achievement, the Committee had driven increased awareness in this area to promote and embed a strong culture of inclusion within Collen. In January 2021, it received the Investors in Diversity Silver Award from the Irish Centre for Diversity and has launched several initiatives to improve DEI goals across the organization.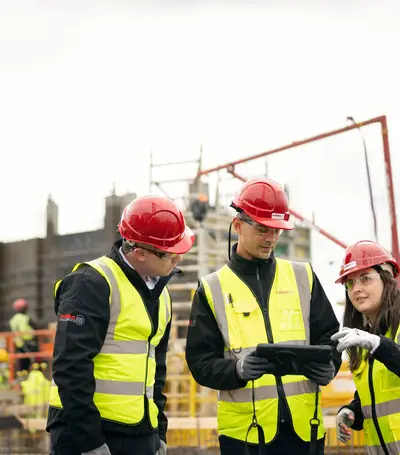 Interested in finding out more about Diversity and Inclusion at Collen?
Get in touch with our team today.