Looking Back at Construction Safety Month 2023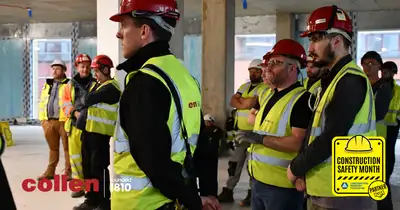 Collen Construction, like many others in the industry, views Construction Safety Month as an opportunity to refocus on health and safety and prioritise the well-being of our workforce in and outside of the workplace. For Collen, safety and health are not mere protocols but core values that guide all Collen operations. 
Collen is proud to partner with the Construction Industry Federation (CIF) for Construction Safety Month 2023, showcasing Collen's commitment to safety as a primary sponsor of this initiative. During Construction Safety Month, the Construction Industry Federation encourages companies and workers to think about important safety questions and evaluate the high-risk work activities present on projects.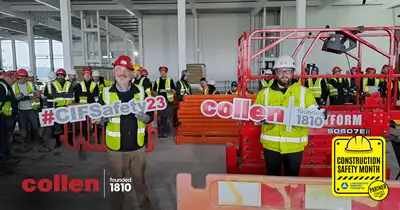 Why Is Construction Safety Important? 
Construction safety is crucial to protecting workers from potential hazards, ensuring their safety throughout the duration of a project, and creating a secure work environment. Focusing on safety not only prevents accidents and injuries but also enhances productivity and sustains long-term success within the construction industry.
This year's theme, 'Focus on Your Critical Risks', led Collen to facilitate a range of safety events, activities, and demonstrations, each designed to engage and educate participants on various aspects of safety.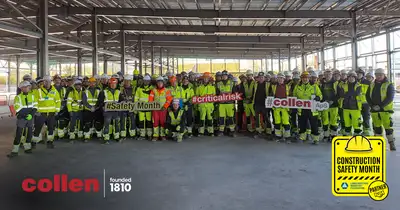 Construction Month Safety Events 2023
During the first week, Collen Construction collaborated with the Lighthouse Club's Make It Visible Campaign, hosting an event at Castleforbes. The "Make It Visible" team set up a stand, initiating open discussions on mental health experiences within the construction community. They also conducted a structured "Toolbox Talk" session to deepen understanding and awareness of mental health challenges through personal experiences shared by the team members.
In the second week, a series of safety demonstrations and webinars were organised, covering topics such as mental health, fire safety, lifting equipment, electrical safety, critical risks in construction, MEWP awareness, ATEX awareness, and arc flash. Additionally, a live webinar on well-being by Carole Anne Clarke and an interactive session with Shane Lyons from GNS Fitness focusing on physical fitness were held. A coffee and cake morning provided an opportunity for colleagues to engage in open conversations for World Mental Health Day.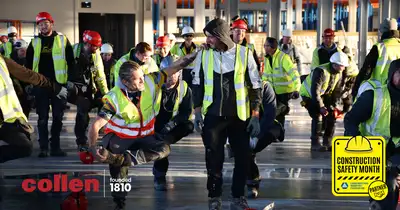 Focus on Your #CriticalRisks 
The third week emphasised managing critical risks in construction. Activities included informative sessions on controlling hazardous energy, working at height rescue demonstrations, leveraging IT for risk management, understanding the nuances between fall arrest and fall restraint, confined space safety, fire extinguisher use, and safe operation of plant and machinery. The month's initiatives concluded with a comprehensive recap session and a critical risk presentation by Nathan Williams, highlighting the importance of maintaining a strong safety culture within the construction industry.
Construction Safety Month holds great importance for Collen Construction, showcasing the vital role of safety in our industry. This yearly safety initiative focuses on the ongoing need to assess and reduce risks, ensuring a safer workplace for all in the industry. It also reiterates Collen's commitment to the well-being of our team and stakeholders, ensuring secure and efficient work sites for everyone.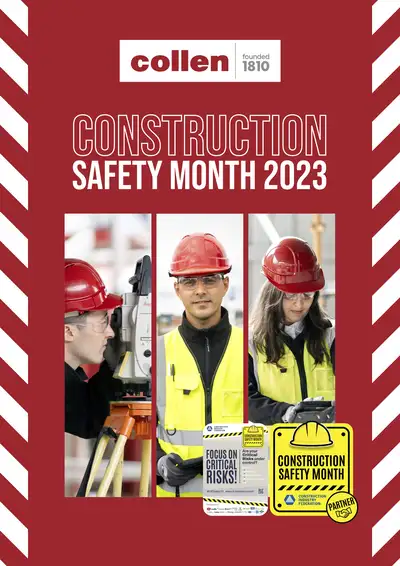 ---
Back to all