Blackrock Retail Upgrade
Refurbishment of the existing Blackrock Shopping Centre.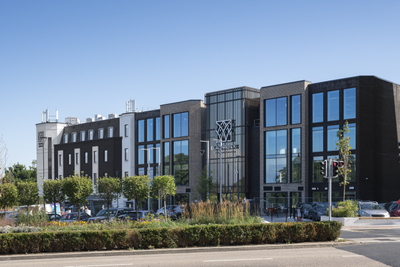 Architect
Lafferty Architecture
Civil & Structural Engineer
Lohan & Donnelly
Services Engineer
Axis Engineering
Refurbishment of an iconic Dublin shopping centre. This project involved the refurbishment of Blackrock Shopping Centre including demolition and extension to existing structure.
Works included the provision of a new western entrance façade, internal alterations to internal shop façade, construction of internal roof structure over the existing open internal area, relocation of travellators to the lower ground floor, demolition of existing units, removal of roof structure, part demolition of gallery area on lower ground floor, construction of new shop fronts, construction of new gallery area, extension to retail unit at upper ground floor and change of use of 501.7m² to office/gym/retail/dance studio/creche, additional retail floor space is 266.2m², extension to offices on the first floor and construction of a new office unit on the second floor.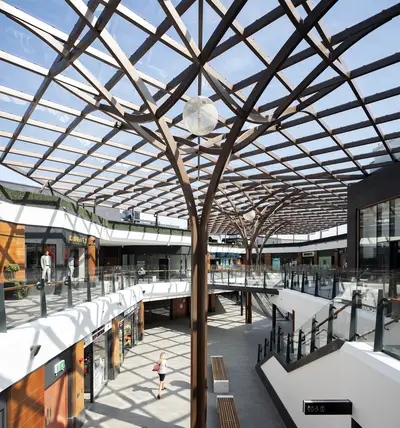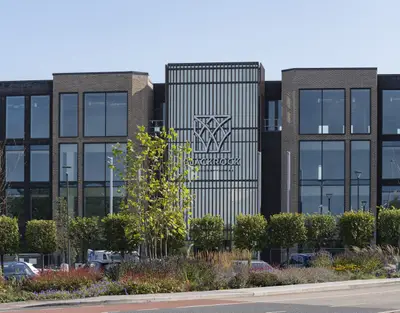 Octatube Canopy Roof System
The new steel and glass gridshell canopy was designed by Octatube and features three fluent tree-shaped columns branch out under the grid. When seen from above, these steel columns have a diameter of 9 meters. The canopy is raised from the roof allowing for natural ventilation and is covered by more 500 glass panels so daylight can flood the courtyard below.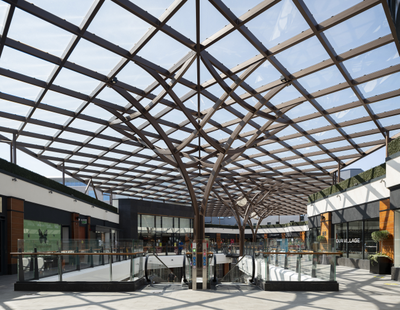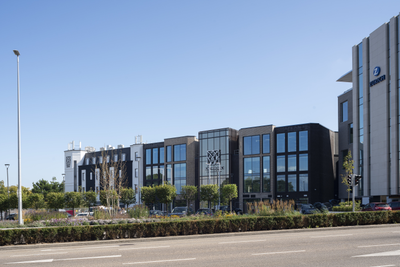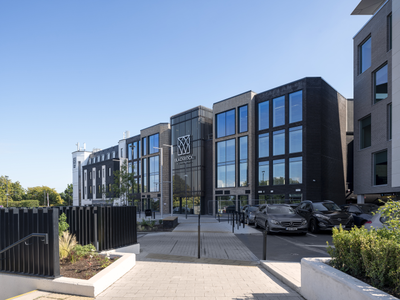 01 / 04
A modern new retail facility.
Blackrock Retail Upgrade....
Key features of this build include:
01. A striking new feature roof structure
02. New western extrance facade
03. New internal shop facades
04. Undertaking works in a live retail facility.