Brickfield Lane Student Accommodation
Construction of a 5-storey student accommodation facility.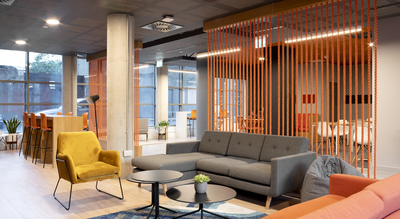 Client
Carrowmore Properties
Architect
John Flemming Architects
Civil & Structural Engineer
Lohan & Donnelly
Services Engineer
Ethos Engineering
Quantity Surveyor
Mitchell McDermott
Modern, contemporary student living.   
This Design and Build project involves the construction of a 5‐storey Student Accommodation Facility constructed over ground with circa 900m² Science & Technology areas. It is a predominantly masonry Student Accommodation Facility comprising 263 Nr. bedroom facility and 37 kitchen areas, with common facilities on the ground floor including a gym, laundry, office and reception area. 
The project includes the construction and installation of piles to each buildings core (4 Nr.). Works also include construction of a new Substation and Switch Room to the Ground floor, warm box fit-out of Science & Technology area and the landscaping and paving of externals and podium areas.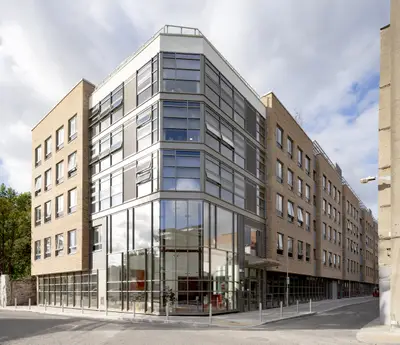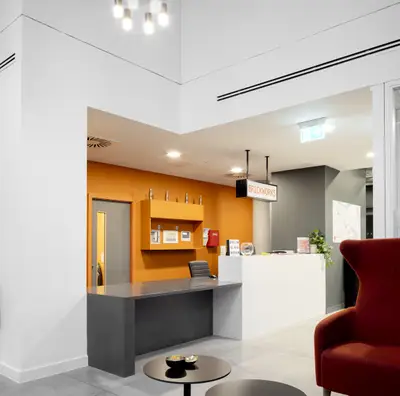 Designed using sustainable practices and innovative building solutions.
The project achieved the BREAAM Very Good certification. The use of sustainable materials, waste management, construction of a sedum roof were some of the many elements that formed part of that achievement. 
Collen also completed the fit-out of this new student accommodation facility including all M&E, fixed furniture, flooring, painting and the installation of bathroom pods.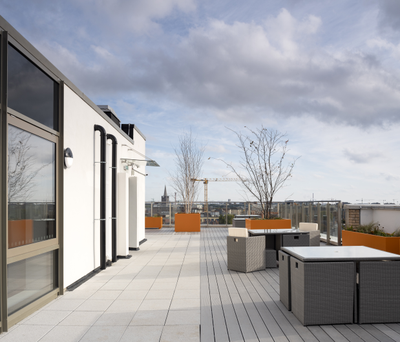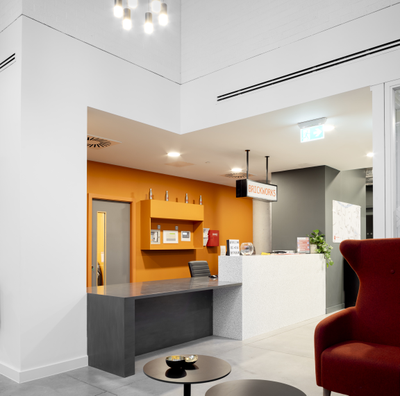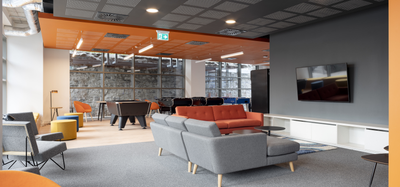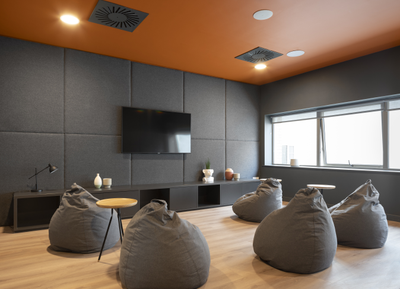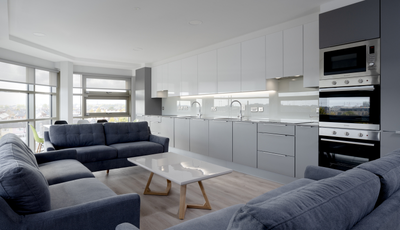 01 / 05
A high-end, modern residential development. 
Brickfield Lane Student Accommodation provides modern student living in the heart of Dublin city.
Key features of this build include:
01. Permanent formwork system superstructure
02. Bathroom pods
03. Incorporation of a protected stone wall into the fabric of the final design
04. BREEAM Very Good