Gateway Mixed Use Development
Multi-storey, mixed use, design and build development.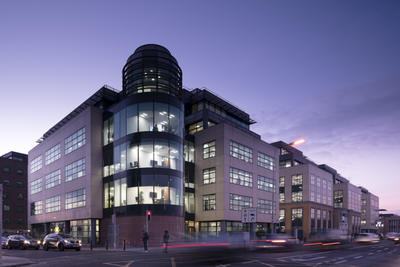 Client
Brentforth Developments
Architect
CPM Architecture/Lafferty
Civil & Structural Engineer
Clifton Scannell Emerson
Services Engineer
T5 Partnership/Ethos Engineering
Quantity Surveyor
O'Byrne Jenkins
A landmark multi-storey, mixed use, Design and Build development, comprising commercial office, residential and retail outlets. The gross internal floor area extends to 50,000m2 over eight storeys including basement on a site exceeding 1.2Ha in a densely populated commercial and residential urban area within inner city Dublin.
The project incorporated large scale demolition of existing buildings including asbestos removal, erection of a concrete frame with curtain wall, stone panels, brick and timber façade over basement and podium slab. Due to the campus location, within the Docklands area and adjacent to the River Tolka and close proximity to Dublin Port, the ground conditions necessitated deep pile foundations. The high specification offices included Grade A owner occupied offices and high energy efficiency targets were achieved as noted in the air tightness test report.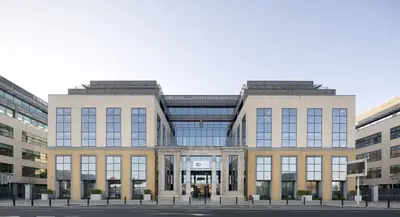 Delivered in 4 phases, this project involved:
Phase 1 - Demolitions & Design & Build of Residential Apartments - €20 million
Phase 2 - Design & Build of Commercial Offices & Retail Units - €44 million
Phase 3 - D&B Office Fit-out Block One (Cat A & Cat B) - €10 million
Phase 4 - D&B Office Fit-out Blocks Two & Three (Cat A&B) - €26 million (to BIM Level 2)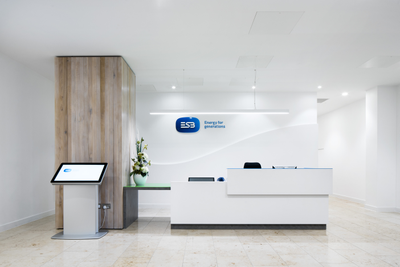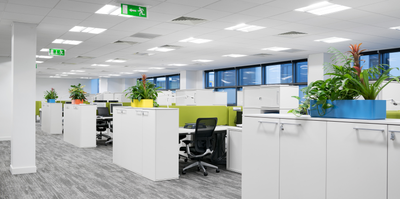 01 / 02
A landmark mixed-use development.
Key features of this build include:
01. Works in a densely populated urban area
02. High-end fit-out across multiple buildings
03. High energy efficiency targets achieved
04. Fit-out to BIM Level 2