St. Andrews College
Construction and fit-out of new 3-storey extension over basement to the existing protected school structure.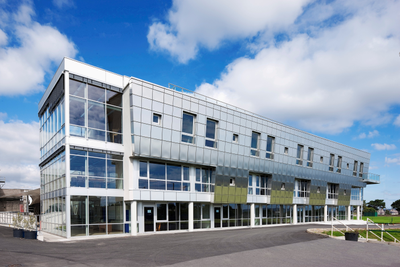 Client
St. Andrews College
Architect
Kenny Kane Architects
Civil & Structural Engineer
White Young Green
Services Engineer
Malachy Walsh & Partners
Quantity Surveyor
Duffy Gaffney
The project involved the erection of a 3-storey over basement building right in the middle of a live school campus.
The structure has a reinforced concrete frame, with stainless steel cladding, housing significant mechanical & electrical installation in a series of high-tech classrooms and laboratories. Photo-voltaic installation, solar heating panels and rainwater harvesting all contributed to a green footprint for the building.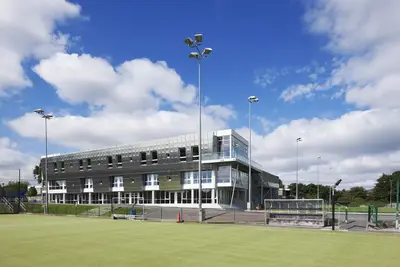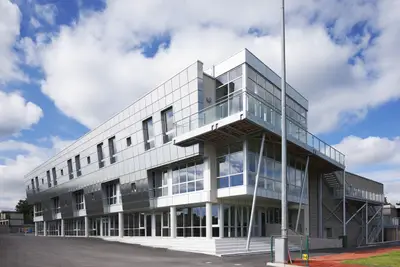 Strict planning and coordination of work on a live school campus. 
The coordination of construction traffic with the daily arrival and departure of 1,200 students, their parents and school staff, in cars and on foot, required careful planning and management. Health & Safety concerns, in parallel with the minimisation of noise and dust pollution, informed every action on site, with tight control of working procedures from beginning to end.
A modern, sustainable secondary school.
Key features of the build include:
01. Striking stainless steel rain screen cladding system
02. High tech classrooms and laboratories - exposed electrical and mechanical services as an architectural feature
03. Sustainable features including photo-voltaic installation, solar heating panels and rainwater harvesting
04. Terrazzo flooring to main corridors and staircases