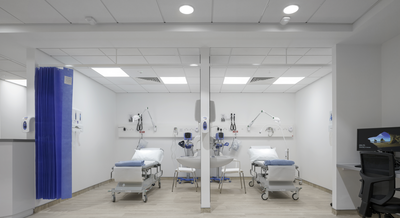 Collen has delivered a wide range of healthcare projects from acute medical and diagnostics clinics to nursing homes and primary care centres.
Collen's quality delivery in this sector has led to many of these projects being completed for repeat clients as a result of our teams' expertise in this area.
These projects have very specific requirements including working in live environments which incorporate noise, dust and vibration management. Some projects also involve working adjacent or near to vulnerable patients and healthcare professionals. Specific control measure such as aspergillosis require specialist construction management teams.
Our Capabilities
Primary Care Centres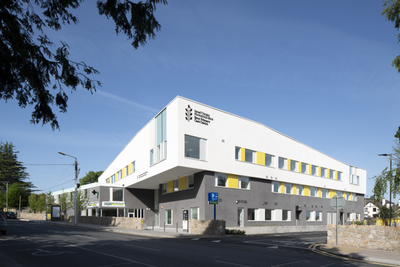 Primary Care Centres
The company has experience in the construction of primary care centres. In 2020, Collen delivered an award winning 5,000m2 multi-use Primary Care Centre in Bray, one of the largest facilities delivered since the financial crisis of 2008.
Acute Medical and Diagnostics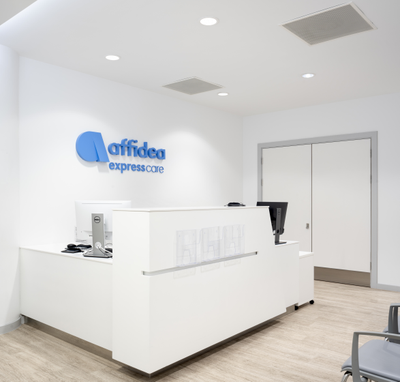 Acute Medical and Diagnostics
Collen has delivered multiple minor injuries and diagnostics clinics for Affidea and VHI across Ireland. These projects included installation of complex medical equipment and machinery in live and operational environments.
Nursing Homes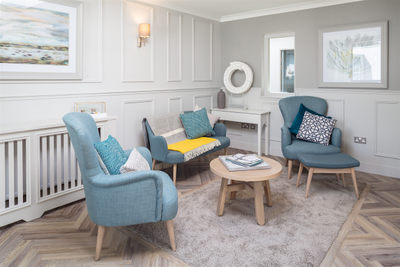 Nursing Homes
Collen has expertise in delivering nursing home and residential care facilities including the award winning Fern Dean Nursing Home in Blackrock, Dublin. Collen built the original nursing home in 2013 followed by phase 2 and 3 extensions to the facility.
Hospitals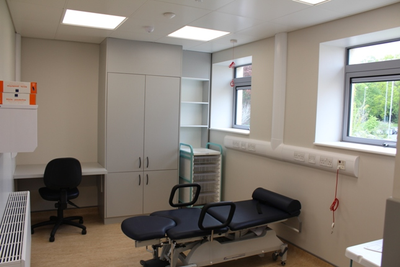 Hospitals
Collen has project experience in live hospital environments including the Urology Ward upgrade at Connolly Hospital. Collen ensures that works activities and methodologies are tightly controlled and are managed to take account of the close proximity to patient clinics and other hospital areas such as administrative areas, patient wards, laboratories, kitchen and canteens.
Collen is passionate about delivering world class medical facilities.
Talk to our team today about our Healthcare projects.