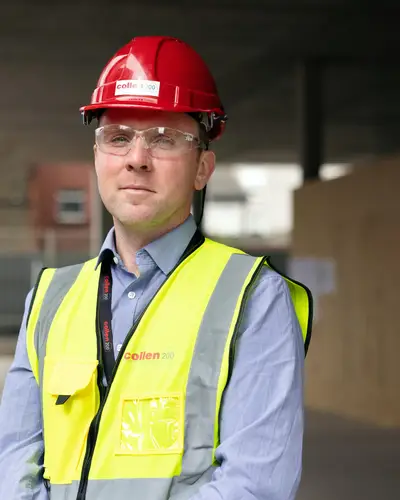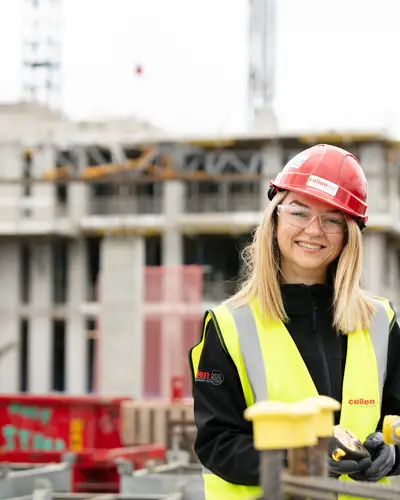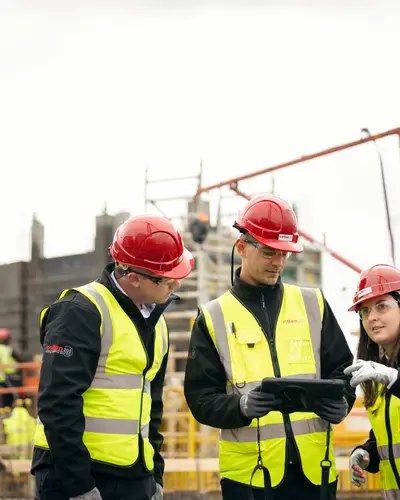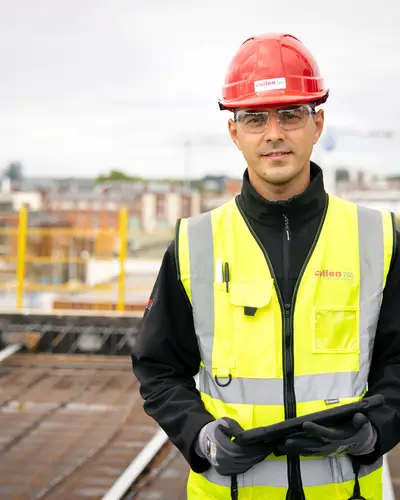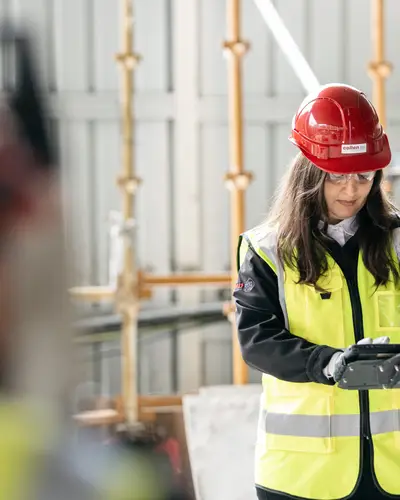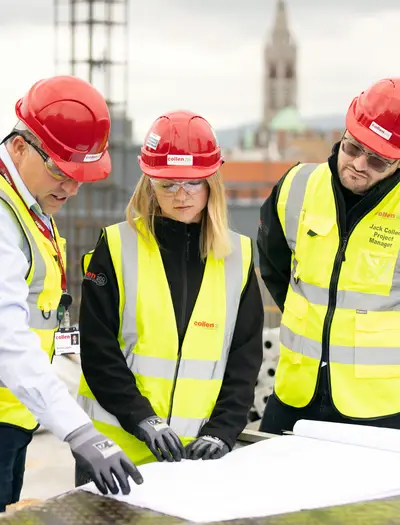 At Collen our focus on health & safety, inclusion, collaboration, and wellbeing is unparalleled.
We live our family company values, placing Collen team members at the heart of the company. As Collen continues to grow, the company actively seeks new talent to join the exciting journey. Strong family values make Collen a supportive, attractive, and exciting place to work and build successful careers.
The employment offer at Collen is compelling, competitive, and developed in partnership with Collen employees to reflect what matters most to them.
Our company is built on and operates by the following core values:
Respect
Equality
Integrity
Collaboration
Accountability
Leadership
Loyalty
Safety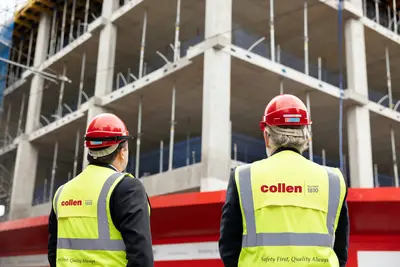 "At Collen, I have always had the support from the Directors, Senior Management and Site Teams to progress my career."
Read Ger's Story
Open Positions
No open Experienced/Professional positions available at the moment, check back later!
Work should be interesting, exciting and rewarding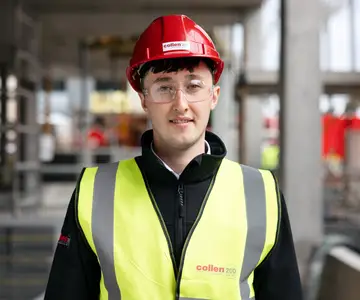 "After completing work placement with Collen where I gained valuable experience from demolition works through to project handover, I joined their graduate programme. The Collen team constantly support me with further developing my career and I'm looking forward to the opportunities ahead."
Daniel, Graduate Engineer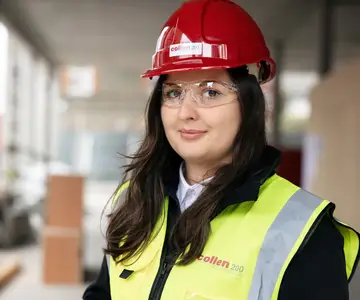 "Since joining Collen as a Junior Engineer 2019, I have gained valuable insights working on projects. By dealing with new challenges every day with the Collen team, my technical knowledge and confidence working towards project delivery has been significantly enhanced"
Aida, Design Engineer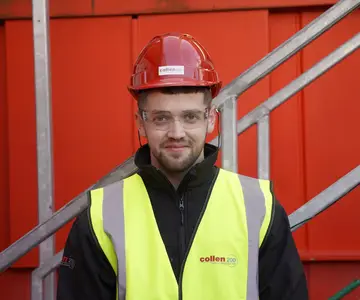 "As a 3rd year apprentice carpenter and joiner the support from Collen and my fellow co-workers helped me to gain the knowledge and skill set to master my trade has been invaluable. I look forward to further my career with Collen."
Kyle, Apprentice Carpenter
Interested in building a career at Collen Construction?
Get in touch with our Talent Team today.