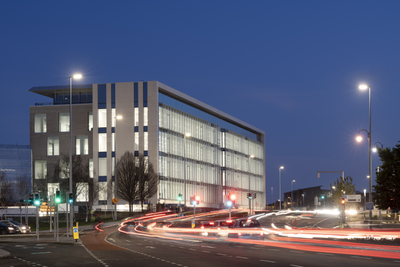 Experienced in the delivery of a wide range of commercial projects from office new builds and complex mixed-use developments.
Collen has proven expertise in a wide range of commercial projects from office new builds and complex mixed-use developments. The company has delivered in excess of 120,000m2 of prime commercial office space in Dublin in recent years including award-winning landmark developments such as One and Two South County, and Block H and Block I in Leopardstown. These projects were delivered with either LEED or BREEAM accreditation.
Collen prides itself in delivering projects to the highest quality standards, on time and on budget whilst exceeding clients' expectations. This reputation has led to 50% of its work being negotiated from repeat clients.
Our Capabilities
Office New Build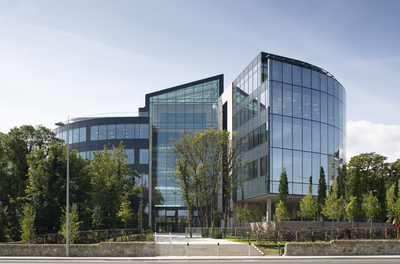 Office New Build
Collen has expertise in delivering multi-storey landmark office developments throughout Dublin. These projects often have complex logistical constraints and programmes and a requirement for highly technical resources. Collen's highly experienced team have a proven track record and ability to deliver these projects, demonstrating the strong relationships it has with clients.
Mixed Use Developments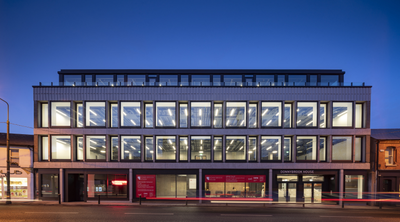 Mixed Use Developments
Collen has experience delivering complex mixed-use developments such as Gateway in Dublin 3, Donnybrook House and the redevelopment of the Enterprise House office and Blackrock Retail campus. The company has expertise in the management of multiple stakeholders and tenants including liaison management.
Motor Showrooms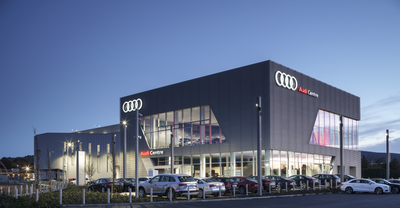 Motor Showrooms
The company's portfolio includes state-of-the-art single and two-storey motor showrooms including the award-winning Audi Centre showroom in Sandyford, Dublin.
LEED and BREEAM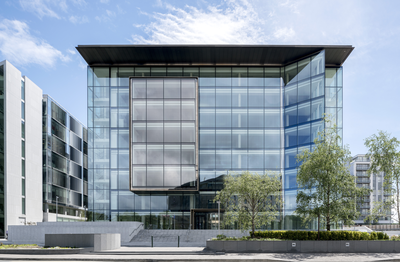 LEED and BREEAM
Collen has delivered over €350 million of green building projects including 10 Commercial LEED Gold building, 5 LEED Gold Data Centres and 2 BREEAM Very Good Commercial Builds.
Façade Specialists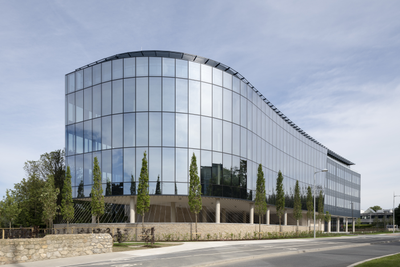 Façade Specialists
The Façade is a building's signature and what makes it stand out amongst others. That is why Collen take great pride in working with the Architect, Structural Engineer, Façade Consultant, Specialist Façade Contractors to deliver the architectural concept, intent, the very best in quality, design, and detail. This is achieved through design workshops, factory visits, and the success of the façade installation.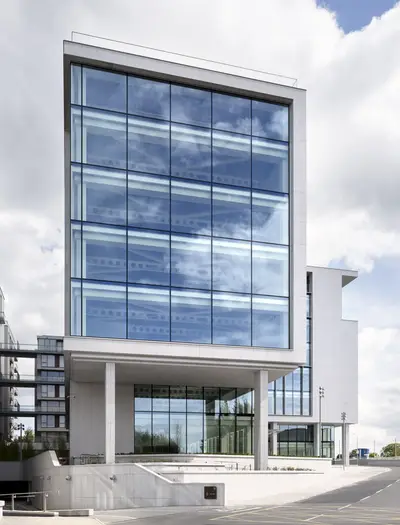 Sustainable building methods are at our core.
In 2015, Collen attained ISO 14001 accreditation, validating practices that had been in place in the company for many decades. Sustainability practices are in operation in Collen's day-to-day activities including PIR sensors in our cabins and head office, and the use of eco cement in concrete and sustainable materials.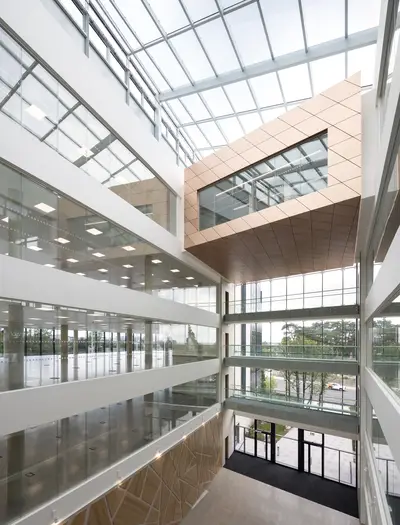 High-end, bespoke fit-out capabilities
Collen has extensive experience in delivering high-end fit-out for offices, motor showrooms, residential developments and other environments.
Collen has delivered multiple award winning commercial developments.
Talk to our team today about our commercial projects.