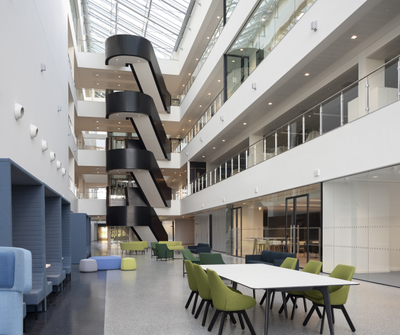 Expert delivery of high-end fit-out projects.
Collen has a reputation for high quality finishes which the company prides itself on and delivers consistently across a range of complex fit-out projects.
The company's highly experienced teams have delivered both Cat A and Cat B fit-out projects. These projects are completed to the highest standards ensuring client satisfaction.
Our Capabilities
Office Fit-out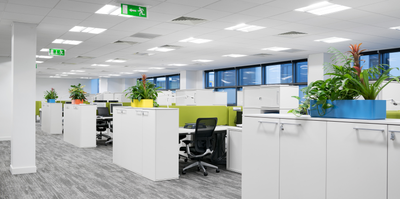 Office Fit-out
Collen has delivered over 2 million sq. ft. of high-end Cat A and Cat B office fit-outs throughout Ireland for the tech, pharma and financial services industries.
Quality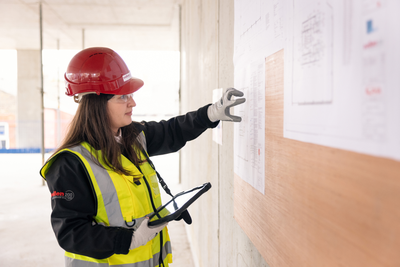 Quality
Quality is a core value which the company always delivers on. Collen pride itself in delivering high-quality finishes that meet and exceed clients' expectations. This has ensured that Collen has secured a significant amount of repeat business.
BIM Expertise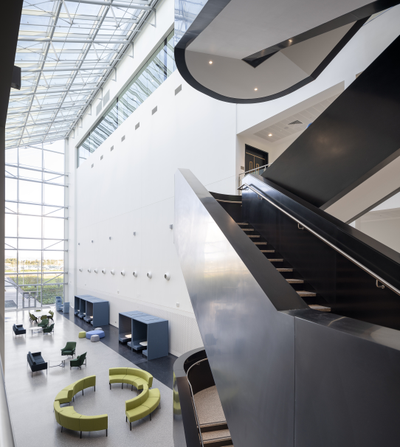 BIM Expertise
Collen has utilised its BIM expertise on numerous high-end fit-outs such as WuXi Biologics, Dundalk. This project had a mix of highly technical mechanical and electrical installations requiring precise coordination with builders works, but it also included high end fit-out elements such as the Krion clad feature stairs. Collen's BIM Coordination team met a full array of complicated design challenges along the way, all of which were resolved during BIM workshops and virtual building design meetings.
Fast-track Programme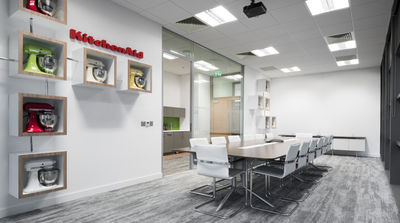 Fast-track Programme
Collen delivers early access and phased handovers in order to accommodate accelerated fit-out programmes for early occupancy for clients, specifically to facilitate their IT teams.
Collen has proven expertise in high-end fit-out projects.
Talk to our team today about our fit-out projects.