CIF Construction Safety Week 2017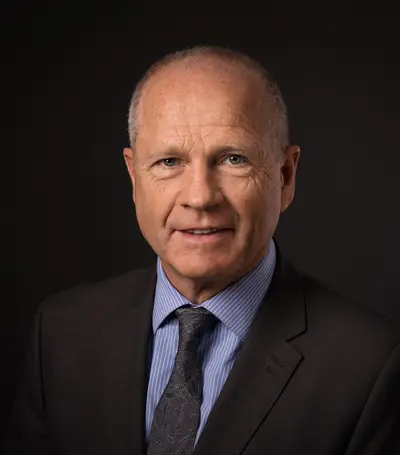 Leadership must establish a culture of reporting 'Near Miss' events to prevent harmful incidents and reduce risks, writes Tommy Drumm, Managing Director of Collen Construction.
"Near Miss events are gold dust as they can highlight a weakness. A number of Near Miss events can identify a trend and help the manner in which we focus our efforts on eliminating accidents. A Near Miss is an adverse event that, while not causing any actual harm, has the potential to cause injury or ill health and may include a dangerous occurrence. Adverse events have many causes. What initially appears to be bad luck (wrong place/wrong time) may, on analysis, turn out to be a chain of failures and errors that have led almost inevitably to the event. To prevent adverse events, effective risk control measures, which address the immediate, underlying and root causes must be provided.
As part of our leadership and as a team, to ensure best practice in our safety management system for continual improvement, we have agreed to build a trusting team environment where Near Miss reporting is embraced. To build trust, our team must be supportive of the process that flows from an individual being brave enough and having enough initiative to report an incident, which did not result in a person being injured or an item of plant being damaged, but had the potential to do so. We have this process in place for the past two years and are now seeing upwards of 40 Near Misses in a full year. We recognise people for bringing them to our attention, in a positive way, and thank team members for trusting us enough to do so.
Near Misses happen every day on construction sites. Regardless of their potential for personal injury and property damage, all near misses should be taken seriously and consistently reported. It is important that everyone understands exactly what constitutes a Near Miss and why it is essential to make a record of it, so it can be investigated and addressed.
Collecting Near-Miss reports helps create a culture that seeks to identify and control hazards, which will reduce risks and the potential for harm. Ideally, the number of Near-Misses that will be reported should decrease in time as you'll be addressing the underlying hazards that created the Near-Misses in the first place and secondly, as workers' pay more attention to Near-Misses, they'll also improve their attention to safe work practices, reducing the likelihood of Near Miss occurrences.
Tracking Near Misses can also be utilised as a leading indicator to measure safety performance, and it's crucial to establish a reporting culture where workers are encouraged to report Near Misses in a positive environment without fear of blame or repercussion.
Leadership must establish a reporting culture reinforcing that every opportunity to identify and control hazards, reduce risk and prevent harmful incidents must be acted on. If a supervisor does not treat Near Miss reporting as a priority, the likelihood is that workers won't either. Supervisors need to lead by example by reporting Near Misses themselves. When workers see that their supervisors are actively reporting Near Misses, it will make them feel more comfortable in reporting Near Misses.
Providing feedback and recognising worker participation in the reporting of hazards is key to encouraging workers to report. At Collen, findings from Near Miss reporting represent opportunity for valuable training, feedback on performance, and enhances our commitment to continuous improvement. Building a trusting environment can take a lot of time and effort and can be undermined if not consistent."
Tommy Drumm, Managing Director Collen.
https://cif.ie/2017/08/22/construction-safety-week-blog-importance-near-miss-reporting/
Construction Safety Week will take place from Monday 23rd October, for more information and to find out how you and your company can get involved see https://cif.ie/safety-week/
---
Back to all