Gateway Office Fit-out
Fit-out of a multi-storey office development containing over 24,000m2 of prime office space.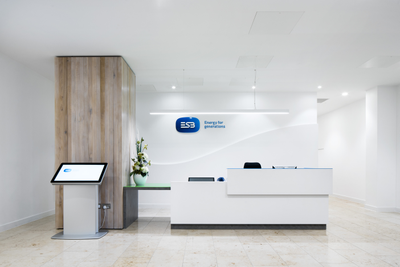 Client
Cornelscourt Properties
Architect
Lafferty Architects
Civil & Structural Engineer
CSEA
Services Engineer
Ethos Engineering
Cat B fit-out over fourteen floors in three separate office blocks to accommodate the new ESB Headquarters.
The project included installation of raised access floors, glazed partitions and screens, including stud and folding partitions, turnstiles, full M&E services including data cabling and high security installations, suspended ceilings, kitchens and tea-stations, reception and office fixtures and fittings, water coolers, coffee machines, blinds, floor and wall finishes.  A fully equipped staff changing facility was installed in the basement together with a bicycle parking facility and rapid opening double hinged electronic security gates to the car-park.  The level of security installation incorporated throughout this project was of a similar high standard to financial institutions.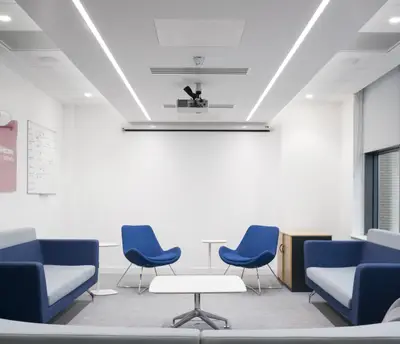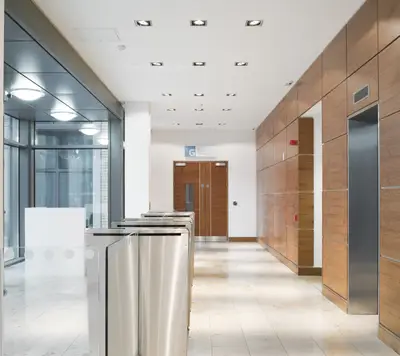 Cat B fit-out to accommodate new Whirlpool offices. 
Cat B fit-out completed within a fast-track programme of eight weeks to accommodate the Client's urgent relocation requirements including an early hand over of the comms room to facilitate specialist client installations.
The project incorporated installation of raised access flooring, glazed partitions and screens, an impressive canteen area with state of the art equipment, tea-stations interspersed throughout the open plan office accommodation, full M&E services including data cabling and fan coil units, suspended ceilings, a fully fitted reception area including bespoke reception furniture, 150m2 of dedicated meeting rooms, installation of Client Direct office fixtures and fittings including automatic height adjustable desks, water coolers, coffee machines, blinds, floor and wall finishes.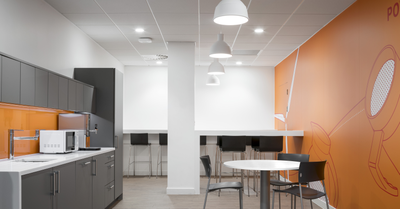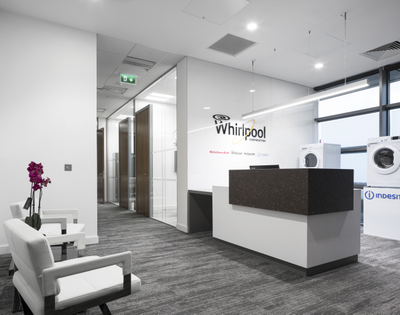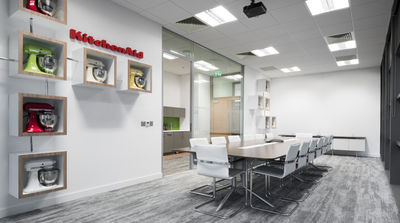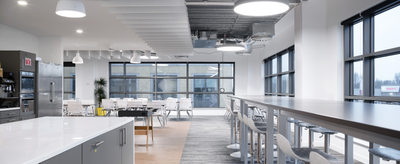 01 / 04
High-end multi-storey office fit-out. 
Key features of Gateway fit-out include:
01. Fit-out of 15,000m² of office space across multiple office blocks
02. High specification finishes and meticulous attention to detail throughout the project
03. Co-ordination of high spec fit-out of offices, lobbies etc
04. Tight city centre location in Dublin 3. Extensive frontage along a busy arterial road, located in a densely populated area adjacent to multi-storey residential, commercial and retail developments.