Scots Church
Conservation and refurbishment of the existing Scots Presbyterian Church, a protected structure situated on Abbey Street.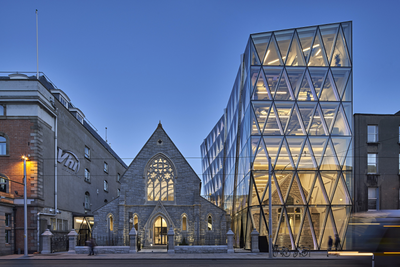 Civil & Structural Engineer
CORA
The project involved the erection of a complex 7 storey exoskeleton steel frame around the existing church providing new state of the art office accommodation as part of planned expansion of existing office headquarters at Lower Abbey Street, with access to existing building at Ground, 1st and 2nd floors.
Works included a new office extension, refurbishment of existing offices, reception, public counter, offices, restaurant, innovation space, break out and meeting spaces. GFA: 10,600m2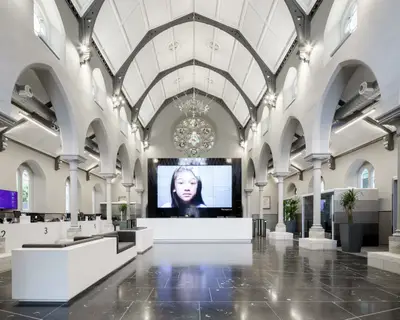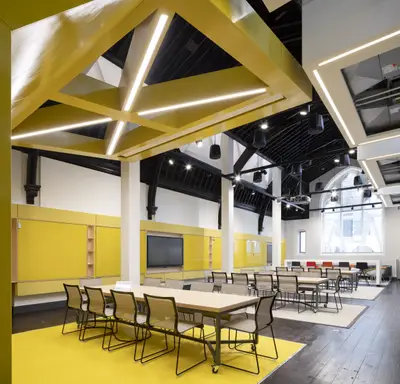 A collage of the old and the new.
The project integrates both the church and church hall into the overall envelope providing an inviting reception area for customers and stakeholders and a new innovation hub for staff.
One of the most eye-catching aspects of the completed building is the 150-year-old church hall building located within the belly of the new contemporary office structure.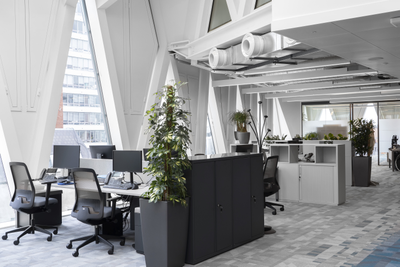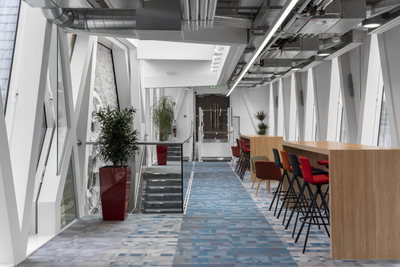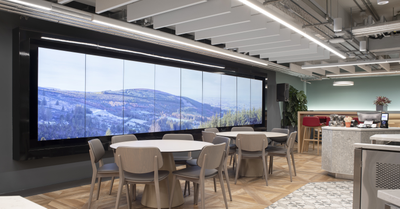 01 / 05
A dynamic and collaborative workspace in the heart of Dublin City.
The newly refurbished building provides an energetic contemporary work environment.
Key features of the build include:
01. Enclosure of a listed structure within the buildings bespoke 7-storey exoskeleten steel frame
02. Restoration and adaptive re-use of two protected structures
03. High-end fit-out to new offices and collaboration spaces
04. Refurbishment of existing offices at VHI House