The Hive
Repurposing of redundant Production and Plant space into new laboratory facilities and office space.
Architect
Mahoney Architects
Civil & Structural Engineer
O'Connor Sutton Cronin
Quantity Surveyor
Carron & Walsh
A vibrant commercial office redevelopment.
The site, with extensive frontage along Carmanhall Road and Ballymoss Road, is located in a densely populated area adjacent to the Beacon Plaza. Works included refurbishment of the existing multi-storey office development that contains over 73,000 sq. ft. of prime office space including a basement car park with 117 spaces below the 4-storey office building.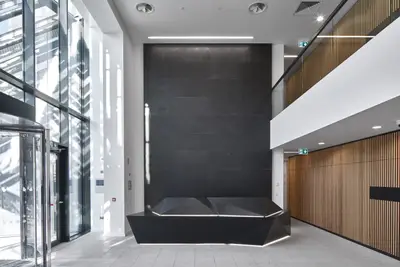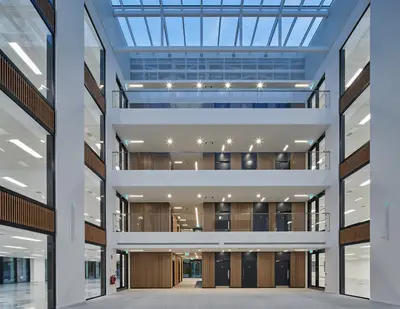 High specification Cat A refurbishment
This project involved the construction of a roof over an existing landscaped courtyard to create an enclosed 4-storey atrium within the building incorporating extensive fire rated glazing, the construction of perforated metal screen at roof level around proposed plant.
Works included M&E decommissioning & temp power, decommissioning existing lifts, soft strip demolition, form new opes in existing walls/floors incorporation extensive temporary work design and installation, structural alteration to foundations and columns.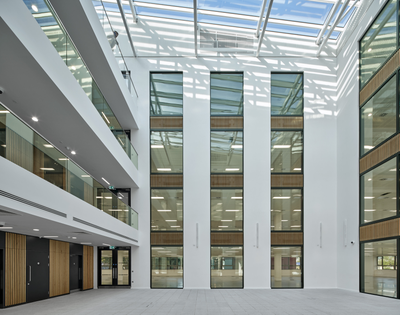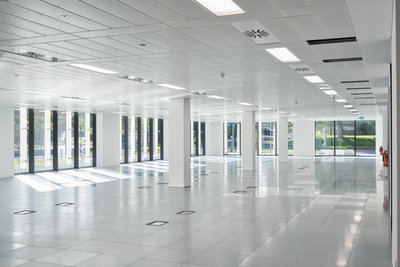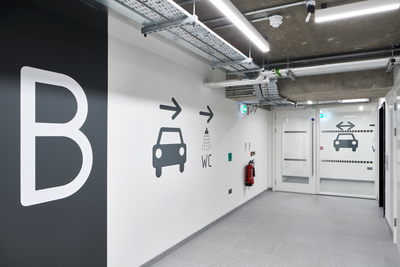 01 / 03
A strategically located office development.
The refurbished building provides 73,000 sq ft of modern office space. Key features of the build include:
01. LEED Gold
02. Wired Score Platinum
03. Enclosed open air 4-storey atrium
04. New building façade