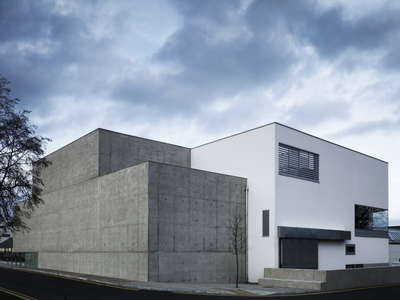 Collen has provided construction services to the education sector. From primary schools to secondary schools, ITs to universities.
Collen has supported all kinds of education institutions in both the public and private sectors with their construction requirements. Often the company needs to work to tight deadlines with critical logistics plans, working within live environments.
Collen prides itself on its solid reputation for providing fantastic construction projects within the education sector. The company's positive track record has meant that it is repeatedly asked to return to previous sites to continue work on further stages of their developments.
Our Capabilities
Student Accommodation
Student Accommodation
Collen has delivered over 1,000 beds of student accommodation throughout Dublin and has experience carrying out works on fully operational university campuses. These projects have included the provision of recreational areas such as gyms, cinema rooms and game rooms.
Universities & Third Level
Universities & Third Level
The company has completed new build and refurbishment works to third level institutions such as Blackrock FEI, winner of the Irish Georgian Society Award for Architectural Conservation, and the Institute of Art, Design and Technology, which won the Irish Concrete Society Award in the Building Category for the use of fair-faced concrete.
Secondary Schools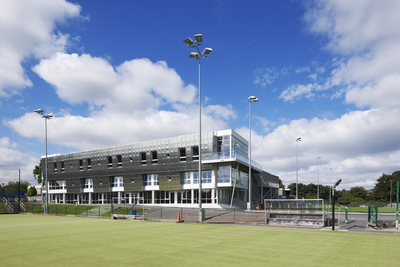 Secondary Schools
Collen has successfully delivered multiple secondary schools for both public and private sector clients completed to a high architectural standard such as St. Andrew's College, Blackrock and Kilcoole Secondary School.
Primary Schools
Primary Schools
The company has completed several Primary School developments in Dublin with some completed in a live and occupied environments.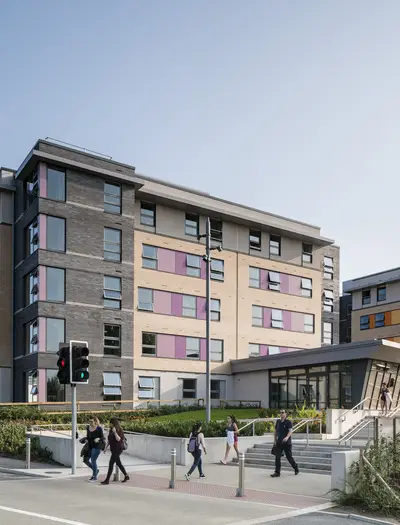 Innovative Building Methods
Collen has incorporated modular technologies on several of our student accommodation projects such as bathroom pods, kitchen pods, and 2D construction methods which were utilised to improve quality and enhance programme.
Collen has worked on diverse projects within the Education sector.
Talk to our team today about our Education projects.